family
Buying a New Home or Adding to an Old One?
Mutual makes it easy.
North Shore Office
Come Visit Our New North Shore Office
68021 Capital Row Mandeville
Construction
DREAM BIG.
Our Construction/permanent loans save you time and money.
North Shore Office
COME VISIT OUR NEW NORTH SHORE OFFICE
68021 Capital Row Mandeville
House
SAVE THOUSANDS
with our Bi-weekly Mortgage.
Mutual Savings & Loan | Financial Institution, & Financial Services
At Mutual Savings and Loan Association, our customers are neighbors. A well-established financial institution serving southeast Louisiana since 1885.
*Calculator payments and savings are approximations. Payments listed are principal and interest only.  For a more accurate estimate, please contact Mutual Savings.
Need a construction loan for major renovations or to build your next home? Call to see how Mutual's one-time closing for construction/permanent loans saves you money.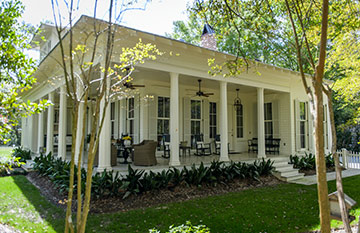 Love your neighborhood or house but need additional space or renovations? Making improvements to your home can add enjoyment and value to your house. Whether you are looking for a home equity loan or want to refinance